AFFILIATION FEES
SLCGA Affiliation Fees are:
Ladies - £ 8.50
Juniors - £ 6.00
EG - £ 9.50
It is EGU policy that all Affiliation Fees MUST be paid within 2 months of the club's year starting.
Where payment has not been made within 3 months, the Hon. Treasurer needs to advise the EGU of the offending clubs.
Non Payment of Affiliation Fees could restrict you from playing in County Competitions and benefitting from membership of the EGU and SLCGA.


+++++++++++++++++++++++++++++++++++++++++++++++++++++++++++++++++++++++++++++++++++++++++++++++++++++++++++
CENTENARY VASE - 6th June 2022
Centenary Vase Winners 2022
Terri Smith & Angela Hughes 46 points - Penn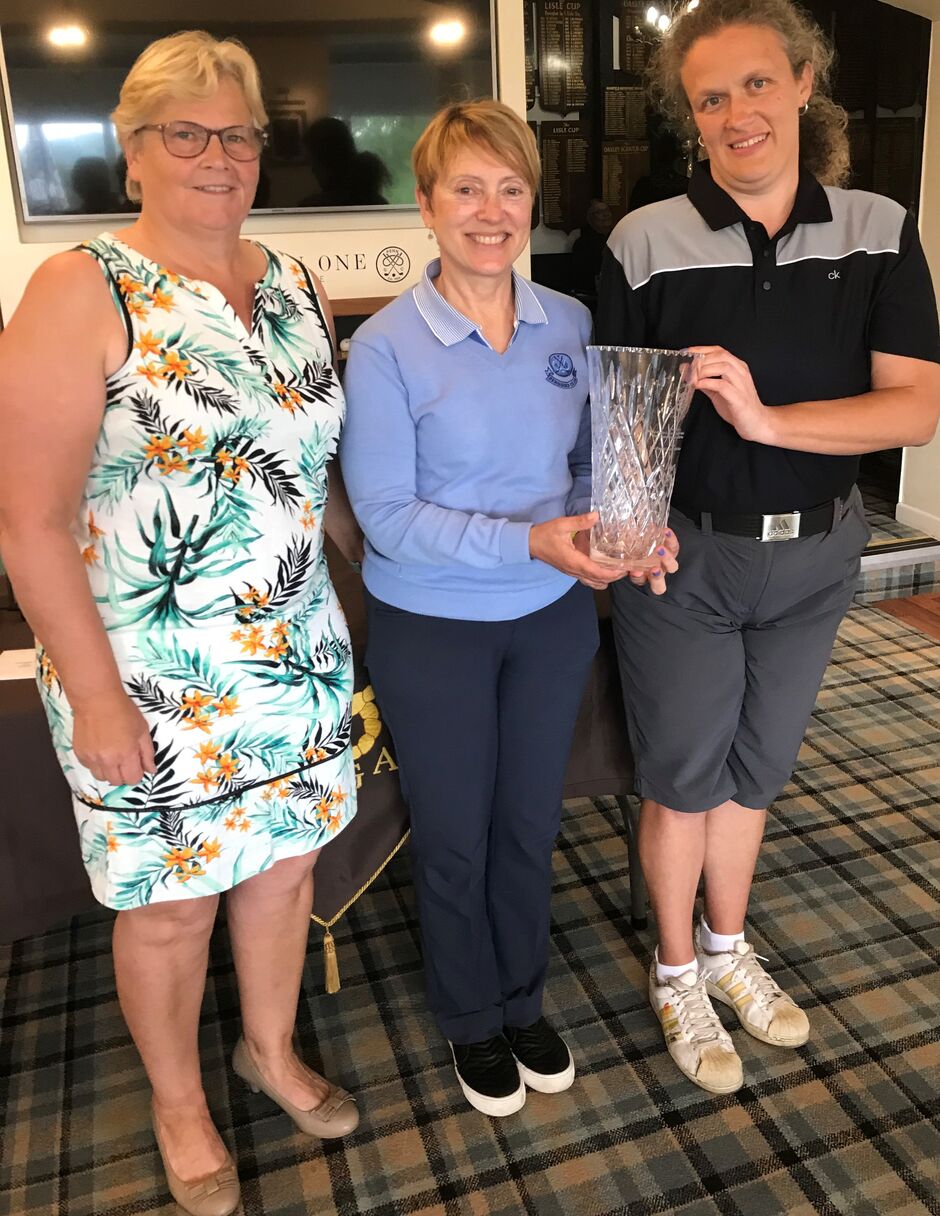 Runners Up
Janet Philpott & Gill Meek 41 points - Penn
3rd
Ann Rafferty & Gail Duffield 38 points - Penn
4th
Meena Bhagrath & Monica Harris 37 points (BB9) - Aston Wood
Our thanks go to Penn Golf Club for their help in running this competition.
Our thanks also go to the ladies who booked everyone in as well as the catering staff; the pro for accepting and checking all the cards and the green staff for presenting a super course.
The hospitality was very much appreciated.
For full results Click link here

++++++++++++++++++++++++++++++++++++++++++++++++++++++++++++++++++++++++++++++++++++++++++++++++++++++++++++
COUNTY CHAMPIONSHIPS - 14 & 15 May 2022
Sandwell Park G C hosted the 2022 SLCGA County Championship on 14th & 15th May.
This years 'trial' event, scratch matchplay, proved to be a great success with 16 players taking part.
Saturday saw the first round and quarter finals take place, with Sunday set up nicely for the semi finals in the morning, followed by the final in the afternoon.
Our congratulations go to this year's County Champion Debbie Warren and runner up Olivia Whittle.
A huge thank you to county delegate, Ruth Hickman, for all her organisation running up to and including the weekend event.
Our thanks also go to Lady Captain, Pauline Hatton, for welcoming everyone and starting them off on the first day.
Further thanks go to everyone in the professional shop, catering staff and green keepers for looking after us all so well and, naturally, our thanks to the members themselves for giving up their tee times at the weekend to allow us to play.
I must also thank the supporters who followed the match and witnessed some fabulous golf.
To view the County Championship Draw and result, please click on the link below.

County Championship Draw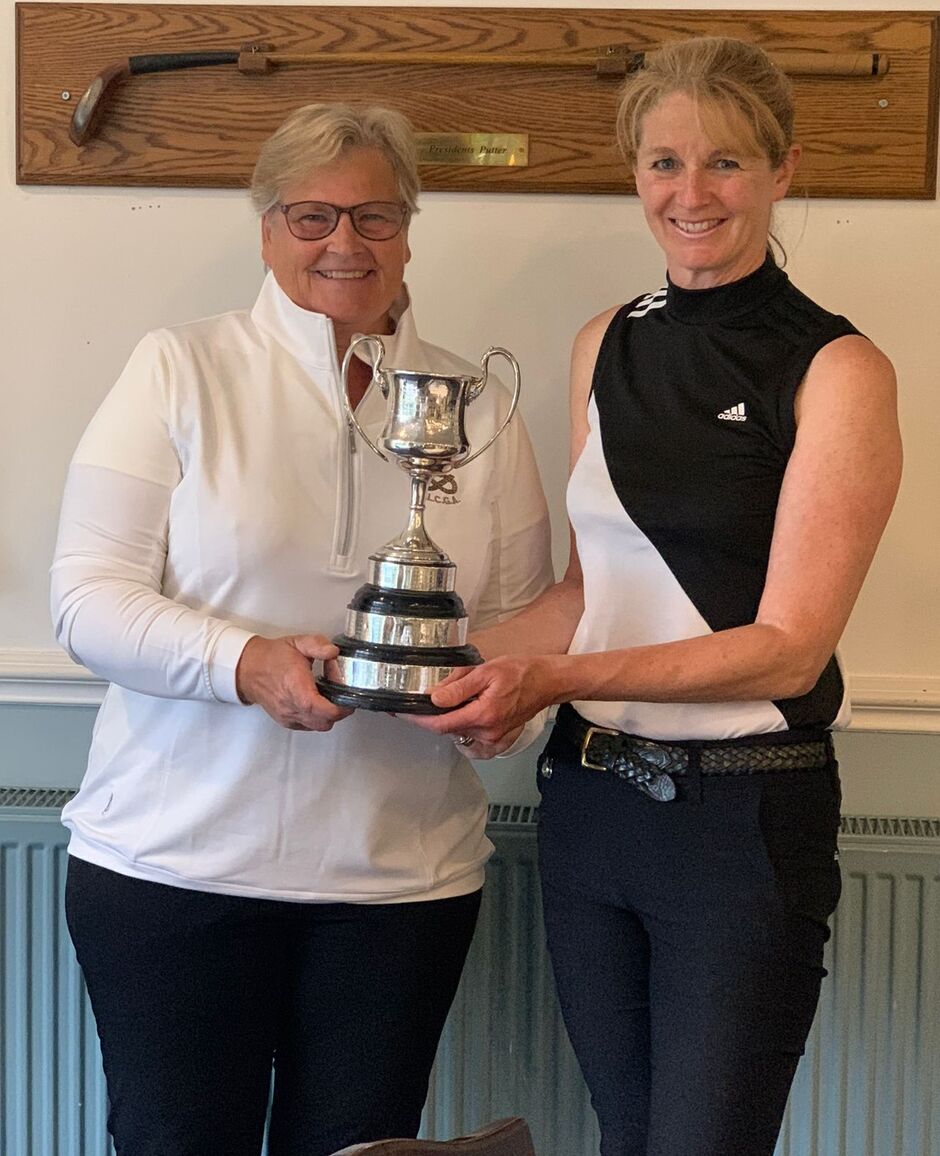 Annette Deeley (County President) with Debbie Warren (County Champion)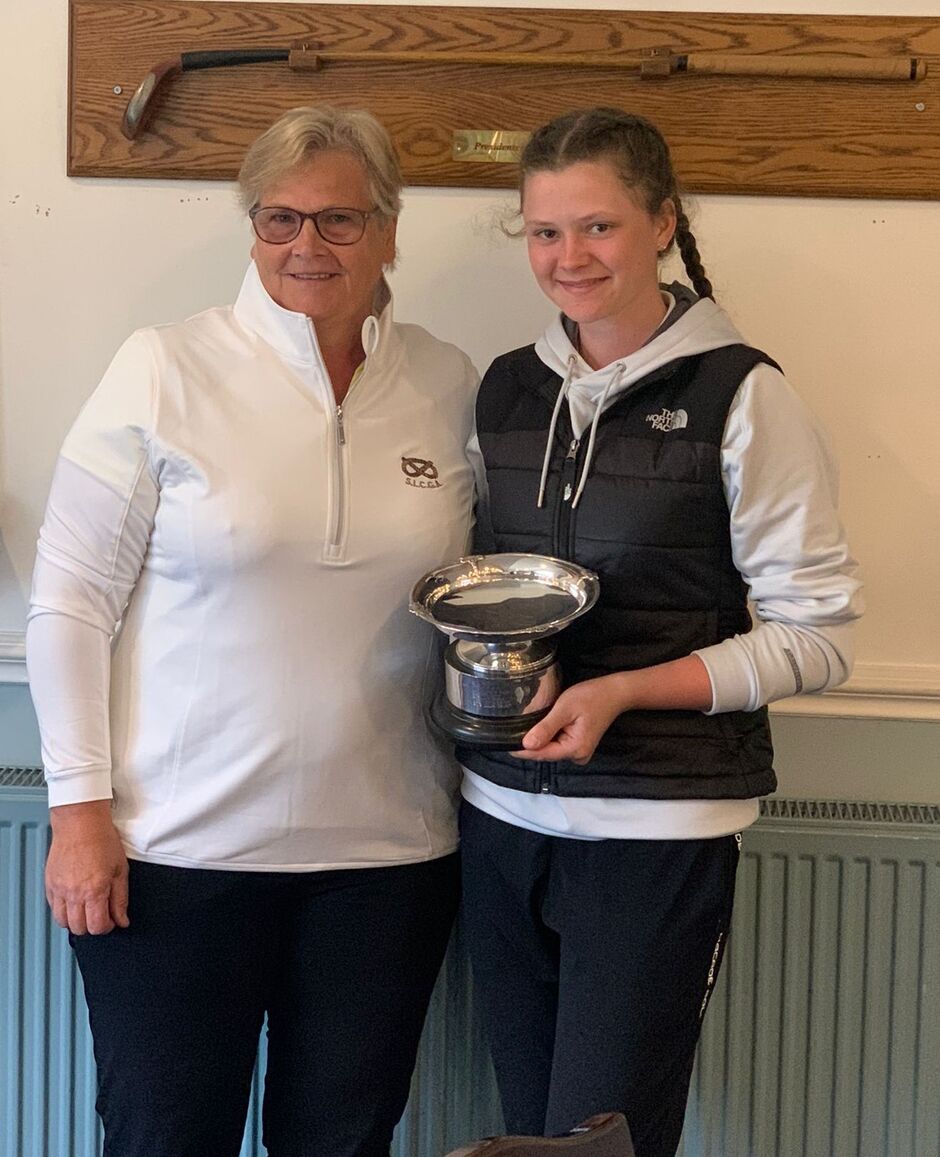 Annette Deeley (County President) with Olivia Whittle (County Runner Up)


++++++++++++++++++++++++++++++++++++++++++++++++++++++++++++++++++++++++++++++++++++++++++++++++++++++++

6th May 2022 - Letter from Lady President, Annette Deeley
Dear ladies,
I hope this finds you all safe and well and that you are all now beginning to enjoy the build up of the golfing season.
We are now a few months into the year and I am appealing again for you all to help with trying to find ladies who would be willing to take on one of the county vacant posts and consequently become members of the committee.
It is very important that we fill these posts quickly, we cannot keep relying on the help from those who have stepped and stepping away from these positions. We are undoubtedly very appreciative for their support but they all now have other commitments and shortly their help will cease.
We have the help from you as delegates, which again is so appreciated and so very important in the building of this great county, but we must also fill these vacancies.
This situation concerns me deeply and without these positions filled I cannot see how we can continue to move forward. Myself and other members of the committee are working tirelessly but we cannot keep going on like this. I can myself, hand on heart say since I took on the role of President have worked non-stop every week, 5 days a week. It is very easy for me to work 7 days a week but have forced myself to have at least 2 days off. As you know I spend a certain amount of time out of the country through out the year but I have and still do make myself available for county work to all of our members and the 5 days a week includes whilst I'm away.
Rome was not built in a day, I hear you say, and yes things take time, but we need people in post to enable us to strive and take this county back to where it should be. It is with no doubt that all our roles will then become much easier and I for one can start enjoying the role of President.
There is so much to do, so much to improve on and to bring up to date, so much behind the scenes that is not seen and is a constant battle.
We are a creaking ship and if we are not careful we will have nothing! Which I am sure you would all agree is saddening.
A reminder of the posts we need to fill:
County Secretary
Competition Secretary (shadow Sara Allen this year)
Handicap Advisor
Please try again and help us find someone to take on these roles.
For anyone interested, I can forward contact details of those who have great experience in these positions and who are willing to speak to anyone to pass on more detail about each individual role.
We have job descriptions available which, I admit, can sometimes appear quite daunting but, with any of these things you can always gain a bigger understanding of what exactly is required by speaking in person to someone who knows and, thereafter, quite often the initial reaction to the job description is perceived as being somewhat easier.
Kind Regards,
Annette Deeley
President SLCGA