Staffordshire Under 12 & Under 14 Championships
Lichfield Golf and Country Club. 14th April 2022

Congratulations to Ethan Hodgetts (The Chase GC) the Under 14 County Champion with a gross score of 81.
Congratulations also to Alfie Turner (Trentham GC) the Under 12 County Champion with a gross score of 78.

Click here for the full results
Staffs Boys Matchplay Championship 2021
Congratulations to Charlie Rimmer (Beau Desert GC) winner of the 2021 Staffs Boys Matchplay Championship.
Click here for results
Staffordshire Boys Matchplay - John Slaughter Trophy
Click here for the preliminary round results
Staffs Boys Open Championships at Druids Heath GC 28th July, 2016
Click here for GROSS results
Click here for NETT results
George Clarke (Druids Heath GC) wins the Staffs Boys Open Championship for the second year in a row, with an excellent 36 hole score of 145 +1 (74,71). Pictured below with Druids Heath Club Captain Kevin Glynn and SUGC President Martin Payne. Well done George.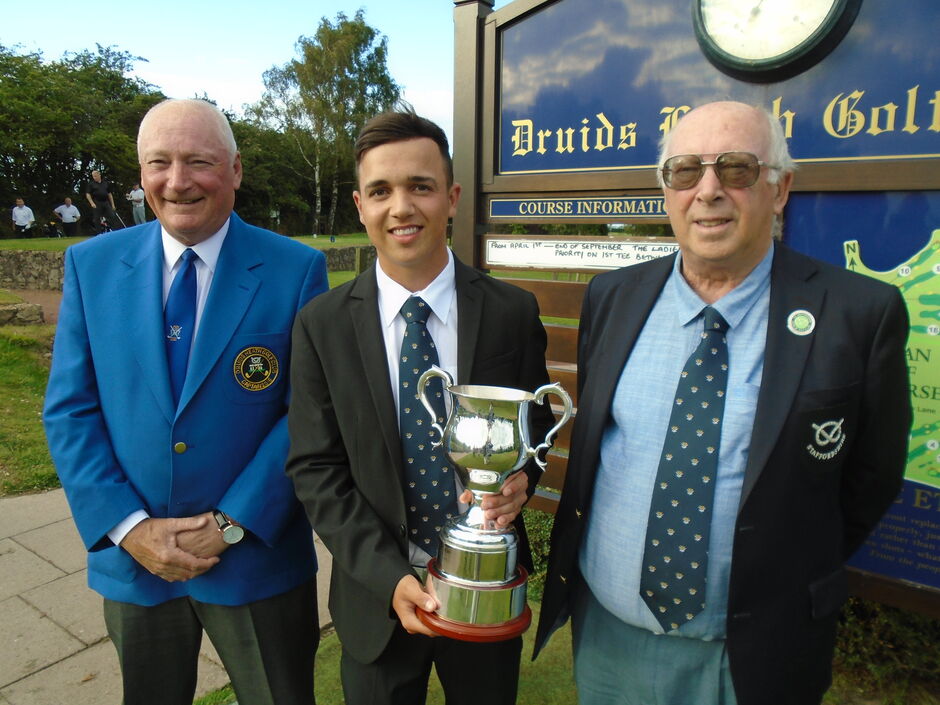 Staffs Boys U12 and U14 Championships at Lichfield GC 25th July, 2016
Click here for results
Staffs Boys Matchplay Championship Finals Draw 29th Aug Stone GC
Matchplay / Results & Draw 2016.pdf
2016 Staffs Boys Championship
Congratulations to James Wilkes (The Staffordshire GC) Staffs Boys Champion pictured below with Sandwell Park GC Director John Deakin.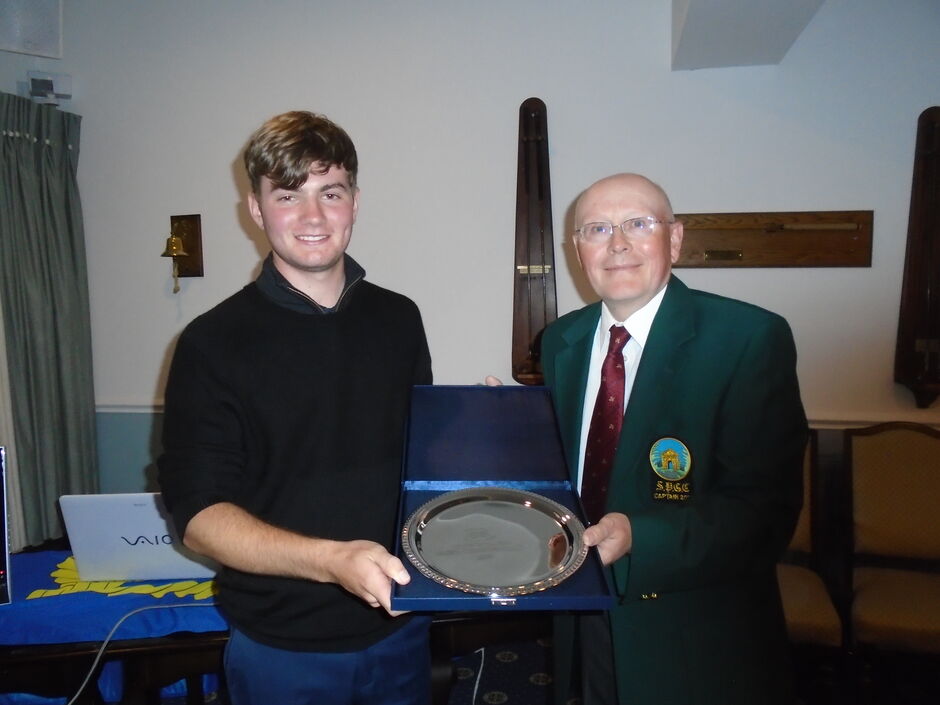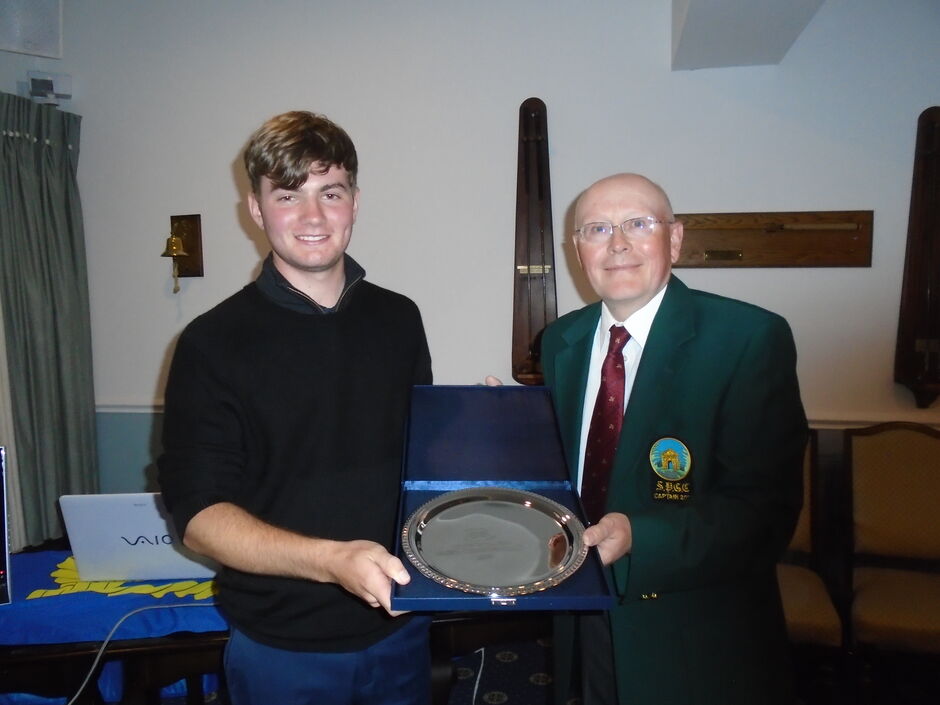 Staffs Boys Championship 31st May at Sandwell Park GC
Click here for GROSS results
Click here for NETT results
Boys Matchplay 2015 - John Slaughter Trophy
28th August Stone GC, Finals
An exciting Finals day at Stone GC, finished with a closely fought Final.
William Downes ( Ingestre Park) became Matchplay Champion 2015, winning at the 24th hole against Jake Walley (Halfpenny Green GC). He follows his brother Matthew, who was Champion in 2014. Full results below.
Boys Matchplay Draw 2015 Sheet1.pdf
The 4 finalists. Harry Fearn, James Wilkinson, William Downes & Jake Walley.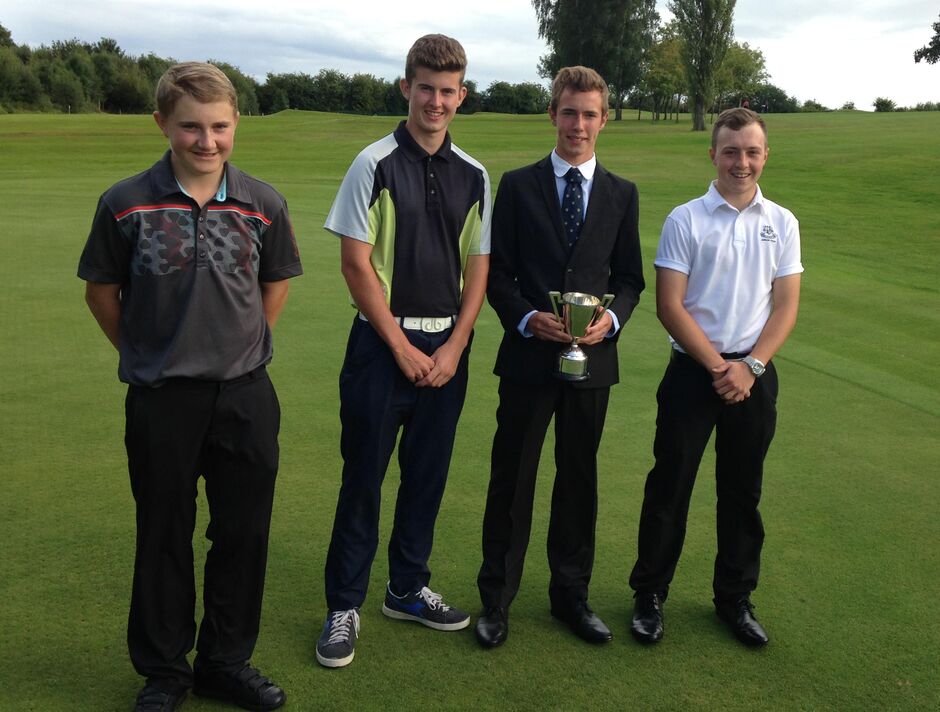 President Roger Waite, William Downes, proud father Steve Downes & Junior Chairman Mike Tunnicliffe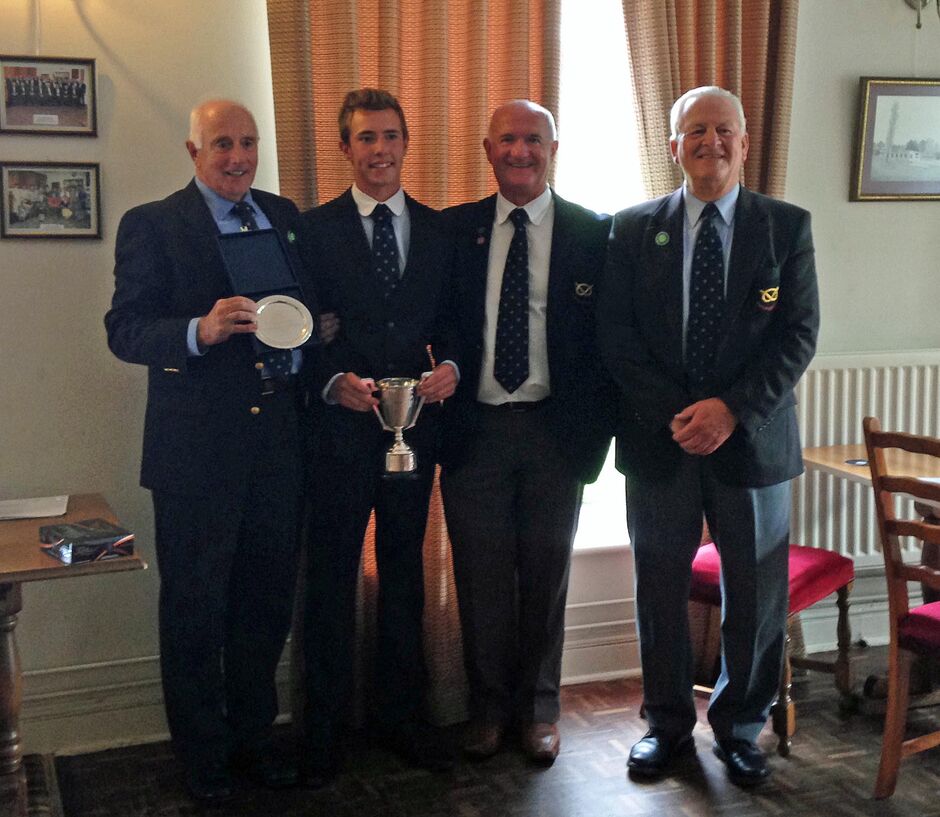 Staffordshire Boys Open at Druids Heath GC, 31st July 2015
Previous winners of this trophy are:-
Peter McEvoy ( Walker Cup & McEvoy Trophy), David Gilford (Ryder Cup) & Sandy Lyle (Open & Masters winner).
Druids Heath Capt, Colin Dickin with Champion George Clarke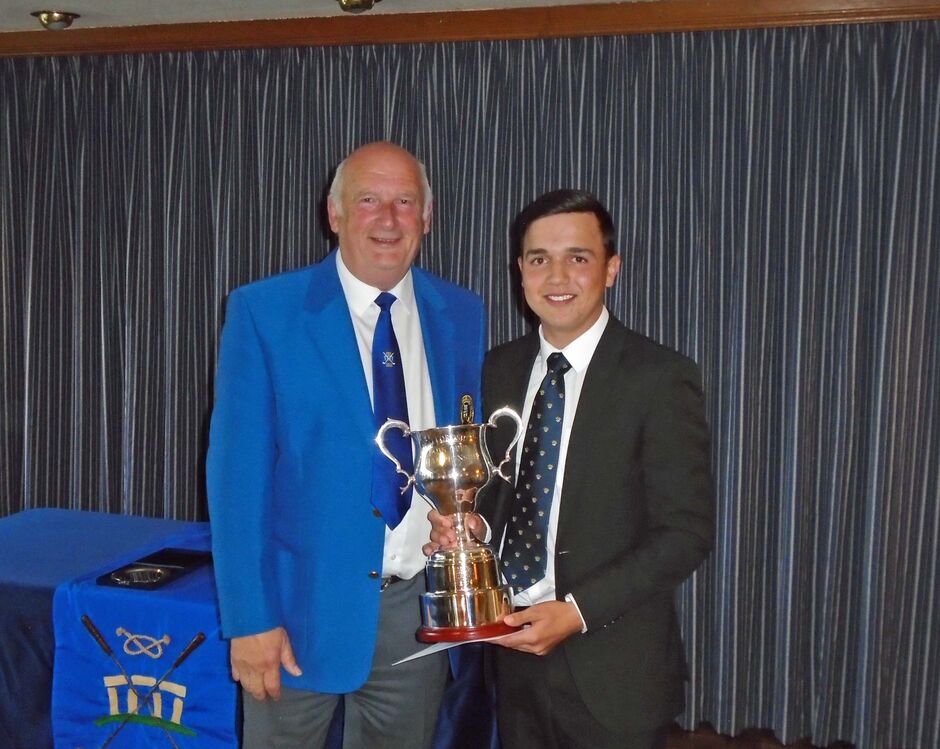 Boys Matchplay at Ingestre Park GC, Rounds 1 & 2 28th July 15
Boys Matchplay Results, Rounds 1&2, 2015.pdf
Staffs Boys & Girls U12/U14 Championships 27 July 2015 at Stone GC
Boys U12 & U14 Results 2015.pdf
President, U14 Champion Harry Fearn, Colin Heard Capt. Stone GC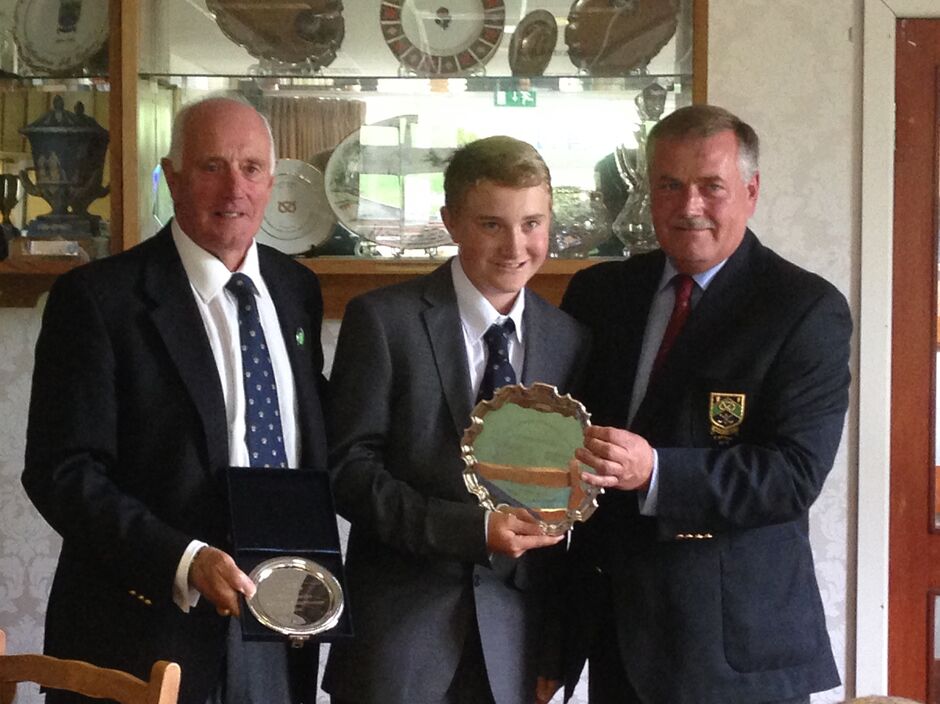 Staffordshire Boys Championships 2015 Sandwell Park GC
The 2015 Championships were held at Sandwell Park GC on 28th May. The course was in excellent condition, but the weather was windy. The first round leader was James Wilkinson (Branston GC) with an excellent 66 giving James a 10 stroke lead. Although James didn't play as well in his 2nd round his Gross total of 148 was good enough to win from Staffs U18 Boys Captain Matthew Downes (Ingestre Park GC) who scored 152. Max Strudwicke (South Staffs GC) was the Nett Champion.
Staffs Boys 36 Hole Championships Results: pdf
Boys Champ Results Sandwell Park 2015.pdf