The County Card is available free of charge to members of affiliated Staffordshire golf clubs. The card runs from the 1st April each year for twelve months.
Request your County Card via your club Secretary/Manager.
The County Card can be used at over 1300 golf courses in England to get a reduced green fee.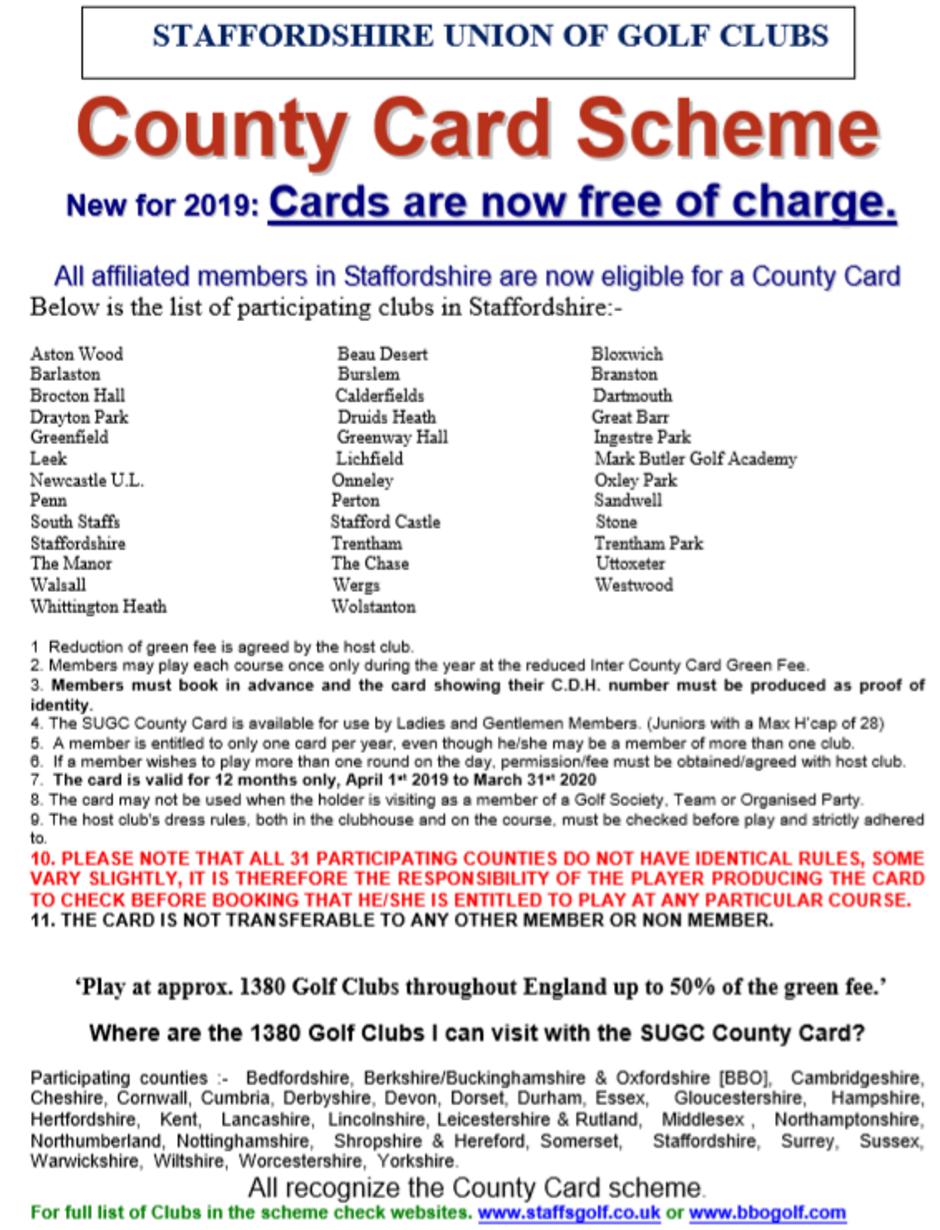 ​